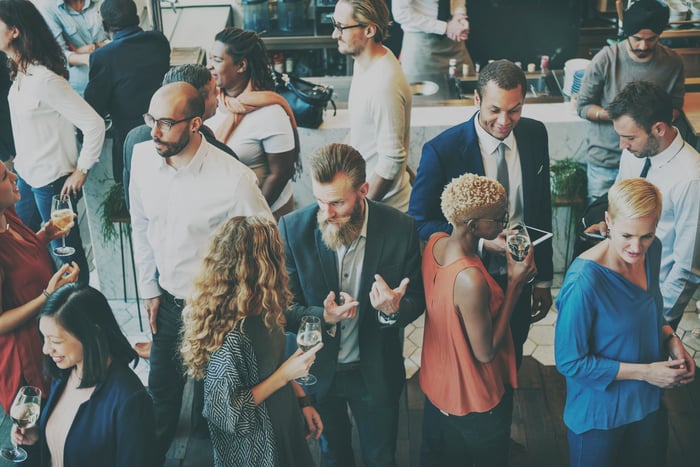 Building a relationship with your audience and customers is key. In the Five P's of marketing, "people" is the fifth "P" that works alongside product, price, promotion, and place as a foundation of marketing. When incorporating community engagement as marketing strategies you are able to build a more positive brand identity.
Community engagement marketing, or relationship marketing, helps businesses focus on clients and audiences that are more aligned with the business. The overall objective is to build a human connection with a brand and its customers to foster customer loyalty, satisfaction, and retention.
Here are some examples of how these relationships are created and nurtured.
Facilitate Connections Between Community Members
When two consumers become friends over affiliation with a product, the product becomes a part of that relationship. Any new releases or product variations then become an ongoing topic of conversation.
Create Omnichannel Experiences
Community engagement happens both online and offline. As a result, businesses can fold their online following into a closed community for personalized experiences. These types of experiences only work with engagement within the community. Use visual content effectively, welcome new members, and give community members a place to express themselves.
Sponsor Events
Businesses should sponsor an existing event that would interest the brand's community and offer special access to community members. The event can also be used to recruit new members into the community.
Participate
Community engagement cannot be fully automated. Employees, C-suits, and others should interact with community members and act as a living representative of the brand. It's important to be responsive and get involved with the community, read what people are posting about, like and share posts, comment and get to know them on a personal level.
Host Events
Create meetups or events that involve the community and your product. In this instance, the company may be less likely to find new recruits for the community, but the engagement for the product will be better.
User-Generated Content
Give community members a chance to contribute to the website's design, blog content, the brick-and-mortar storefront or other creative outlets. Their expression becomes part of your brand, which enhances the connection they have with your brand. The key is in making it fun to be your fan. You want to have the right balance between promotional content and create content. Once you have high community engagement, that can transfer into opportunities to monetize.
These relationship building tactics can be effective when done right and can also create a reputation in your community that can be beneficial to your business. If you're looking to take your marketing strategies to the next level, consider implementing community engagement so that you are able to make a name for yourself among locals and grow strong relationships along the way.