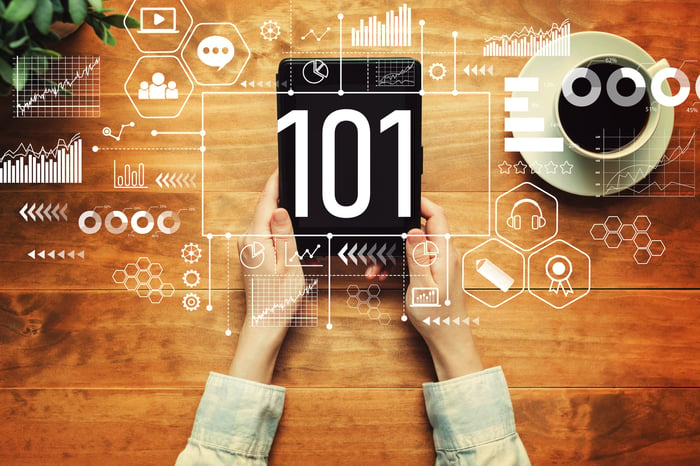 eCommerce has become increasingly popular over the years, but 2020 took it to another level. Due to the recent COVID-19 pandemic and the subsequent shelter-in-place orders all over the world, millions have relied on eCommerce. Digital Commerce 360 found that consumers spent $601.75 billion online in the U.S. in 2019, which was already a 14.9% increase from 2018. eCommerce is expected to be even more widely used among consumers now that we face a "new normal" resulting from the pandemic.
If you want to connect with millions of consumers who practice online shopping, the virtual world doesn't have to stop you from doing business. The following are some reasons why you should use eCommerce to your advantage.

eCommerce has been and will be the New Normal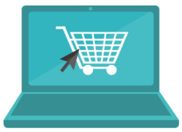 eCommerce is now the main platform for shoppers all across the world, and it's always been on its way to that peak. According to a 2019 Shopify Plus report, eCommerce sales were already expected to increase to $4.9 trillion by 2021. Since the spread of the coronavirus and the ensuing international lockdown, the need for eCommerce has increased exponentially. Today, many people depend on eCommerce to purchase various products and services to maintain their lifestyles.
Some examples of eCommerce today include:
Doctors conducting virtual appointments for patients
Attorneys working with clients via video chat
Online shopping for furniture
Real estate agents offering virtual tours
Consumers ordering grocery delivery services
Businesses and professionals across a wide range of industries are adapting to the demand for eCommerce by integrating these technologies in their daily functions. That trend is likely to continue moving forward as more people become accustomed to using eCommerce channels to conduct business.
Marketing for eCommerce is Easier Than You Think
As businesses consider breaking into eCommerce, they might be asking, "What is eCommerce marketing?" If you want to implement an eCommerce strategy, you can easily do so by taking the right steps when it comes to marketing. For instance, you could:
Conduct in-depth product research to pinpoint what your audience is looking for online
Develop unique, memorable and consistent eCommerce business branding to create a strong online presence
Use social media channels like Facebook and Twitter to connect and communicate with audiences more directly
Optimize campaigns to create a positive customer experience
Work with an experienced media partner who can help you get the most from your marketing and advertising campaigns
There are many benefits of using eCommerce for your business, including offering unparalleled convenience to customers. For instance, you could send people to your "online store" with a single click, through the use of targeted display ads. The ROI can also be successful with email being the best channel for eCommerce marketing with a median ROI of 122%.

eCommerce Marketing Best Practices
To get the best possible results from your eCommerce campaigns, it's important to implement your strategy the right way. Some best practices for eCommerce include:
Create a Great User Experience

First and foremost, your eCommerce website will make or break your campaigns. Your website should be easy to navigate and include an online checkout system for both desktop and mobile devices. Before you start thinking about marketing, make sure you are set up for an easy and enjoyable online shopping experience.
Determine Which Type of Content Gets the Best Results
For some businesses, certain types of eCommerce content may perform better than others. For example, while one business does very well with promotional video content on YouTube, another might experience more success with Facebook ads, posts, and shared blog content.
Make sure all of your content is engaging and appeals to your audience. You can get a better sense of what your audience wants with surveys or by looking at what prospects like about your competitors.
Decide Where Content Will Be Displayed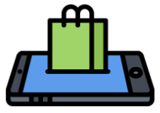 Depending on which platforms and content perform the best, you need to figure out where to display your ads. You may want to create video ads that play on streaming services in over-the-top (OTT) ad campaigns, which could encourage people to visit your website. You can also use display ads that vary depending on customers' specific interests, which could follow them across other websites via retargeting campaigns. In some cases, sharing well-researched blog posts on your website and social media can be helpful to potential customers.
Optimize Your Content
Take a look at the metrics behind your content and find out what you can do to optimize it for better results. Look at tweaking visuals or headers on display ads that are performing poorly. Answer popular questions about your online products or services in a FAQ page to provide prospects with a helpful resource while boosting your website's SEO.
Track Your Campaigns and Measure ROI
You won't know how well your campaigns are doing unless you track them. Set specific goals and review your metrics such as page views and conversions.Compare their performance over certain periods, and measure ROI to determine how profitable your efforts are. If you find that you're wasting money on a campaign that's not working, you can quickly change your strategy.
Maximize Customer Retention with Follow-Ups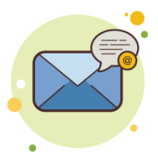 After customers take action, it's important to keep them returning to you for additional products or services. Using email marketing and retargeting efforts, you can offer promotions and sales or push new offerings based on past interests. Taking these steps will keep customers returning to you long after that initial sale.
Use eCommerce to Remain Competitive and Keep Customers Connected
With the help of a dependable eCommerce strategy, the virtual world can help your business as opposed to holding it back. If you can meet customers' needs through online services and products, with high-quality content that keeps them engaged, you'll see why eCommerce is so invaluable for businesses today. If you would like some help with developing a successful eCommerce campaign, consider working with a media partner to implement and promote your strategy.