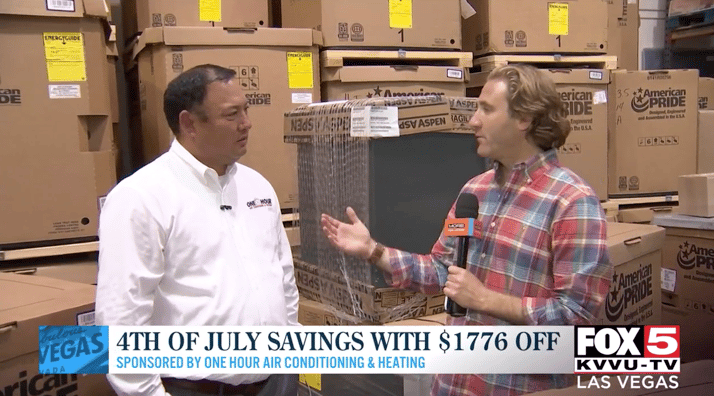 An interview segment on MORE Local. Las Vegas. featuring your business has many benefits, including help with exposure, becoming known in the community, and helping the audience get to know what your company offers. There isn't much that can compare when it comes to getting your product in front of an audience that's eager to watch and open to your message.
Here's everything you need to know about lifestyle marketing in Las Vegas.

MORE Local. Las Vegas. Lifestyle Segments
Lifestyle marketing is a type of marketing aimed at positioning your brand as a solution to a lifestyle trait or need. It's more efficient than most other forms of marketing because it sets your brand apart as a 'lifestyle choice' for a select group of people, making you more exclusive with your audience.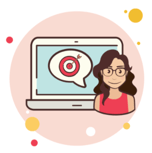 Think of 'Green' lifestyles, for example. If your company makes shampoos and conditioners that are environmentally friendly and you market that message to an audience with similar values — you will be taking part in lifestyle marketing. Lifestyle segments are similar. In this case, you would have the opportunity to show biodegradable results and other information on programs like MORE Local. Las Vegas. to an audience that prioritizes going green.
You can then use these segments to target customers. First through a TV segment, then by posting and sharing it online.
The Benefits of a Segment on MORE
Sponsoring a lifestyle segment on MORE can be incredibly beneficial in the following ways:
Find new customers who can benefit from your business
One of the biggest marketing challenges is getting your message to people who are ready to make a purchasing decision. When you get a spot on MORE, you can be sure that you're not only getting your brand in front of a large audience but one that is also highly engaged and invested in the show. They tune in to see what MORE has to offer — including your product or service!
Become a brand known to the community
It's no secret how challenging it can be to break through all the noise in Las Vegas. After all, this is Las Vegas we're talking about, and it takes a lot to stand out in such a bright and creative city. Fortunately, the show's audience is local Las Vegas residents. So, if you're looking to become a more well-known brand in the area — MORE Local. Las Vegas. is the place to go. Businesses and services specific to Las Vegas have the opportunity to share their brand message, solve their customer's problems, and show they're the best in the industry.
Showcase your success and offerings
Have you received awards, honors, or similar accomplishments worth sharing? Or maybe you want to share what makes your offer different from the competition. Segments range from 2:30 to 3 minutes, so this gives your audience time to take a deeper look into the success of your products and services.
Show how you've helped other customers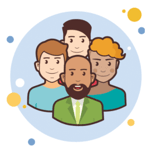 A great way to use your TV segment is to share reviews and tutorials to show how great your product truly is. Customers trust other customers when it comes to their experience with your product. Sure, the audience wants to believe you when you say you're great - but they're more likely to make a purchase when you show them other customers who can attest to your brand.
Build trust and credibility
MORE's audience tunes in regularly and trusts the brands that are introduced on the show. The audience will automatically associate that same trust and credibility with your brand and product.
TV viewers trust brands on TV more than other forums
TV advertising doesn't only have the highest reach but the most trust among consumers. Consumers trust advertising on TV (46%) and print (46%) over advertising on radio, search engines, podcasts, websites, direct mail and even social media.
TV producers help create your segment
It also helps that you can rely on experienced TV producers to help create your segment. We don't expect business owners to become expert TV script writers, so MORE helps you integrate seamlessly into the content. This way, you fit right into the show.
How to Make a Winning Segment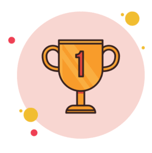 Not only do you get the help of MORE TV producers, but you also get the choice between two ways you can present your brand and message. This can be done through a LIVE SKYPE interview, where you can interview with MORE hosts about your product virtually. You can also do an on-location segment that's LIVE or pre-produced. Then for 30 days after your segment airs, you can count on it being available on FOX5Vegas.com/MORE.
For the most successful results, however, you will want to incorporate these elements into your segment:
FOX5 Home Page Takeover scheduled day of show
FOX5 Facebook Targeted Ad of the segment with your business tagged
MORE Facebook Post of your segment with business tagged (+100k Followers)
QR Code to air during the segment that directs clients to your specific site
Spotlighting Your Business on MORE Makes a Difference
Believe it or not, spotlighting your business on MORE can make all the difference for your brand. Gray Las Vegas lifestyle segments can help your brand grow and experience more sales, brand awareness and audience connection. When you're ready, contact our team for more information on how we can get your brand closer to your audience. In the meantime, follow our Gray Las Vegas blog for more marketing tips and insight.