A lot is changing in the home improvement market (for the better!), and your advertising must get ahead to keep the advantage over your competition in Las Vegas. There is no better time than now to strike with a marketing strategy that's sure to make you stand out and grow your business. This is especially true for the home improvement industry since more people are looking to upgrade their homes and gain even more equity with a record-high market.
Homeowners are projected to spend as much as $510 billion U.S. dollars on DIY and home improvement by 2024, and they're spending an annual average of $7,560 each as of right now. While this is great news for the industry, it's essential that you advertise your home improvement business as efficiently and as soon as possible — after all, how else are you going to break through the clutter and get a piece of the pie?
Here are the best tips for marketing your home improvement business in Las Vegas.
Create a TV commercial

TV advertising is still topping the charts in reach and engagement, with as much as a 90% reach among U.S. adults 18 and older. Among viewers that watch TV at least once a week, 81% are Millennials (20 to 36), 92% are between 36 and 64, and about 94% are 65 and older.
In fact, the home improvement industry can benefit from commercials more than most because commercials allow you to showcase your main purpose through a story — whether it's to build brand awareness, showcase before and after pictures, make a huge announcement, or introduce a new product.
Deploy a digital campaign
Now that most consumers have shifted online for personal and professional reasons, there's no better time to reach your target audience on all major digital platforms. A great place to start with your campaign is to evaluate your current customer base and where they're spending most of their time. You can also check out where your competition is spending most of their time to pinpoint what digital methods are working best for them — after all, they're reaching the target market you're chasing after.
Engage on social media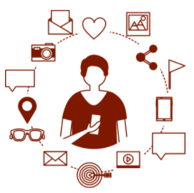 You also don't want to miss out on social media marketing, especially since more than half of the world's population is on social platforms. In 2020 alone, there were more than 3.6 billion people actively using social media, and that number is projected to reach 4.41 billion by 2025.
However, the major component of success in this area is to engage with your audience on social media. This means sharing, posting, commenting, tagging and liking relevant social media posts. Users love to connect with their favorite Las Vegas brands on social. Still, you and your consumers will not get any real value out of the experience if you aren't staying connected and communicating often on the right platforms (i.e., the ones your audience is most often on). You also want to make sure the content you're posting is of quality. This is where a media expert can help you produce and create engaging and shareable video and pictures.
Align with a good cause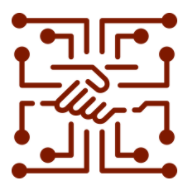 Aligning with a good cause is another great way to bring more attention to your home improvement business in Las Vegas while making a difference in your community. Now that more consumers prioritize brands that have the same values and are socially responsible, it's crucial to take part in a local good cause or charity.
Americans prioritize companies that are responsible (86%), caring (85%), advocate for issues (81%), protect the environment (79%), and give back to important causes (73%). To benefit from this advertising method the most, you'll want to make sure to support a non-profit partnership that aligns with your brand and core values.
Stay in touch via email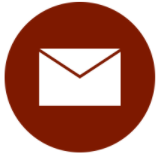 Email is another beneficial marketing method that should never be underestimated. Not only are there nearly double the number of email users as Facebook users (3.9 billion versus 2.85 billion), but the platform also has more active users than Facebook, Instagram, and Twitter combined. It's also one of the few successful marketing methods that work alone and with other marketing mixes.
You can use email to showcase and highlight your content marketing efforts by sharing when new blogs and articles are coming to drum up more interest in the process. Send out home improvement tips and tricks based on each recipients' buyer journey — i.e., checklists for the awareness stage and customer success stories for the decision stage. You could even use email to encourage more posts and shares on social media by delivering helpful information your audience would be interested in sharing with friends and family.
Appear on a lifestyle show (i.e. MORE. Local. Las Vegas)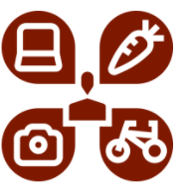 There is no better way to show your audience how great your home improvement business is than showcasing it on a trusted lifestyle show. Appearing on a segment of MORE in Las Vegas is the ultimate way to ensure your message is getting not only to the right local viewers but an engaged audience tuning in to hear about your offer.
You'll want to use this opportunity to show some great do-it-yourself (DIY) ideas. Include insider tips for using your services to quickly complete major home projects. Depending on the purpose of your segment, you'll want to take the time to build on the inherent trust viewers will have in you for working with a show they already trust.
Work With a Media Partner for the Best Results
Standing out in an industry as saturated as home improvement isn't easy to do — in fact, it can be downright challenging in Las Vegas. However, working with a media partner reduces those challenges. With the help of a team of experts experienced on the topic, there's no quicker or more efficient way to achieve the best results. Contact us for more resources and check out our Gray Las Vegas blog for more marketing tips!