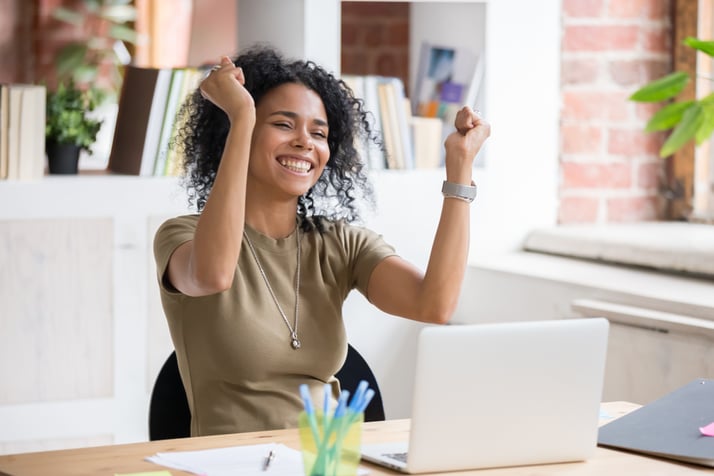 Considering we have now entered one of the most concerning talent shortages — and are expecting it to only get worse with time — it is more important than ever to ensure your company is in a position to overcome this challenge. Millions of businesses are already fighting for the right talent for their open positions. What's worse, this isn't limited to an industry or two. This is prevalent in all industries.
In fact, 7 in 10 (69%) of companies have recently reported talent shortages and difficulty hiring (a 15-year high). Hard and soft skills are more difficult to find than ever before. By 2030, there is projected to be a global talent shortage of more than 85 million people.
Branding is an essential aspect of recruitment marketing many marketers use to help attract new employees and get through this shortage. Here's how you can take advantage while using a branded recruitment marketing strategy.
Know Your Target Audience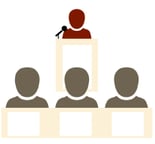 You're likely already familiar with the importance of knowing your target audience when advertising your brand to consumers, but what you may not know is that the following is just as important — knowing your ideal candidates to better market your brand to potential employees.
Attracting new employees is already a challenge. However, when you know and understand your ideal candidates, you'll be in a better position to not only weed out contenders who don't match but appeal to the ones that do. This is a true win-win for your business and the hires you choose down the road because you'll already know they're well-suited for the workplace.
Run a Targeted Email Campaign to Intrigue Prospects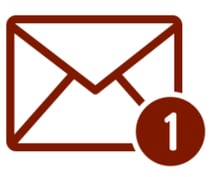 Email marketing is already a big hit in advertising because it has the most daily active users — nearly double that of Facebook alone - and is expected to reach as much as 4.3 billion in 2023, which is half of the world's population. It comes as no surprise that it would also help attract new hires.
Successfully executing your targeted email campaign involves building a reliable mailing list and tweaking it as time goes by, knowing your ideal candidates, segmenting your lists, and taking advantage of personalization. Employees are consumers too, and therefore, they appreciate the extra effort of being addressed personally by companies.
Leverage Social Media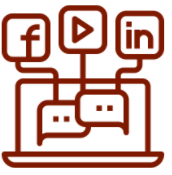 Leveraging social media to find top talent has become extremely popular in recent years, especially with the emergence of the business platform LinkedIn. According to LinkedIn studies, professional social networks are the number one source of quality hires. New employees sourced through LinkedIn are 40% less likely to leave the company within the first six months, and over 75% of people who recently changed jobs used LinkedIn to inform their career decision.
Better yet, use this opportunity to use your employees to attract new ones. You can do this by working with a production company to create high quality, slick video testimonials and reviews. When potential hires see how happy and satisfied your employees are with your company, they'll be more excited to be a part of your establishment.
Incorporate OTT for Hyper-Targeting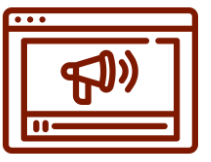 Another recruitment strategy that is gaining in popularity is over-the-top (OTT) advertising. This is because a significant amount of the population subscribe to streaming services, and you can hyper-target viewers to ensure you're reaching the right people with your branded message.
In 2021, US adults are streaming an average of 140 minutes of digital video per day. By the end of 2022, adults will watch digital video for an average of 145 minutes per day. This means that you can rest assured that most top talent will be on OTT streaming platforms, ready and engaged with the ads you deliver between their favorite streaming content.
Highlight Company Culture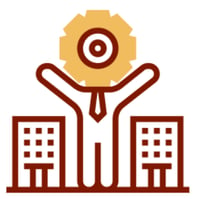 Highlighting your company culture when seeking top talent for your job openings is a win-win for you and the candidate. This is because it ensures only qualified leads make it to your desk, and the potential hire's time is not wasted when they don't fit the company culture in your workplace.
Studies show that company culture plays a very important part in top talent job decisions — both for the job-seeker and employers. Forty-six percent of job seekers cite company culture as very important when applying to a company, and 91% of managers in the U.S. say a candidate's alignment with the company culture is equal to or more important than skills and experience.
A well-produced custom video for your company with testimonials from current employees is a great way to show the values of your business and staff.
Incentivize Recruitment
As the job market struggles and companies remain on the lookout to fulfill major job openings, many are more successful when incentivizing their recruitment. In fact, on Indeed alone, they've seen an increase by double (4.1% compared to 1.8%) in cases where employers advertised hiring incentives on their job postings to attract more talent.
You can do this by featuring a signing bonus or referral bonus (some type of incentive) in creative to drive participation and interest. Not only can this be what attracts new hires to your job postings, but it may also be what sets you apart from the competition.
Consider Passive Candidates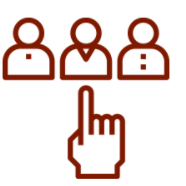 Another important recruitment marketing tip to keep in mind is to consider passive candidates in your creative. Believe it or not, there are many cases where those who are content in their jobs choose to switch to another company because they have better benefits and offers than their current employer.
Studies show that not only are 73% of candidates today considered to be passive job seekers, but 87% of active and passive candidates are open to new job opportunities. Not addressing this significant portion of the candidacy population could risk your business missing out on the perfect hires.
Build Your Employer Brand with Gray Las Vegas
It can't be emphasized enough just how important it is to appeal to those who would benefit from working at your company and vice versa. The best way to do this is by following the recruitment marketing tips from above — starting with knowing who the right candidates are and ending with not limiting your options to candidates who aren't actively seeking employment. The truth is, you'll need everything you have to reach the right talent in today's talent shortage.
Working with a media partner like Gray Las Vegas can be very helpful when it comes to producing high-quality content and getting your message in front of the right people. Plus it will allow you to focus on your business while you're busy filling in the gaps of being short-staffed!
Check out our Gray Las Vegas blog for more marketing insights.