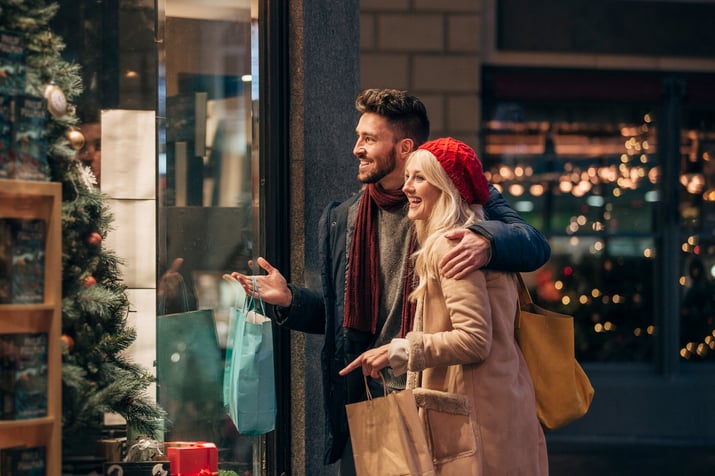 Tis the season for celebrating with family and friends surrounded by delicious food and family traditions – and let's be honest, we can all use it this year! Unfortunately, no one can predict the near future and social distancing will likely still be our reality, causing the "traditional" holiday season to take on a new look. With everyone looking for connection in their lives during these times, what better way to come together than through the customary tradition of baking, cooking, and crafting?
That's why we are leveraging our world-renowned magazine brands to connect friends and families this holiday season with all new TV specials only available on KVVU/FOX5. Your company can become a part of this new tradition by aligning your business on-air and online with three of our powerhouse brands, Better Homes and Gardens, AllRecipes and Southern Living, that are celebrated and trusted around the country.
Better Homes
Better Homes & Gardens is iconic. Focused on homes, cooking, gardening, entertaining, and much more, Better Homes & Gardens can be extremely rewarding for your business.
This year, Better Homes & Gardens is hosting The Ultimate Christmas Cookie Exchange. Join us inside the Better Homes and Gardens Test Kitchen, where millions of cookies have been baked, decorated and tested for some fun this season. This 30-minute special is filled with cookie recipes to dazzle your family and friends and is a rare opportunity for your business to associate with a brand that's been loved and trusted for generations.
All Recipes
Allrecipes is the original and leading food networking brand created by cooks for cooks. This unique community inspires home cooking and celebrates foods from across the world.
AllRecipes will be celebrating the season with foods that will satisfy all appetites. From impressive appetizers and main dishes to cheery cocktails, Carol Sullivan's Make It Merry Special is something you don't want to miss. Give your business a boost this holiday season by aligning yourself with this influential brand.
Southern Living
Southern Living highlights the best of the South by sharing traditional experiences and celebrating the beauty and culture of the region. No matter where you live, Southern Living is loved for its recipes and decoration tips. One benefit of aligning your business with Southern Living is that it has become one of the biggest lifestyle brands in the country. The magazine features everything from home and garden to travel and food. Plus it's a great opportunity to expand your reach.
From one of America's top magazines to a syndicated show, Southern Living has been embraced in millions of homes across the country. This year, Southern Living is gifting viewers five holiday specials hosted by Ivy Odom, which will include Thanksgiving and Christmas themed shows. Be a part of a new traditional this holiday season and reap the benefits of aligning your business with this nationally known household name. Watch this video below to see a sample of the show!
How you can get involved
By aligning your business with these powerhouse brands, you'll reap the benefits from the strength and loyalty of their followers, plus build your brand awareness and credibility. Consider this your invitation to join an unforgettable holiday season filled with heart and tradition!
Contact our team for more information on how you can get involved.