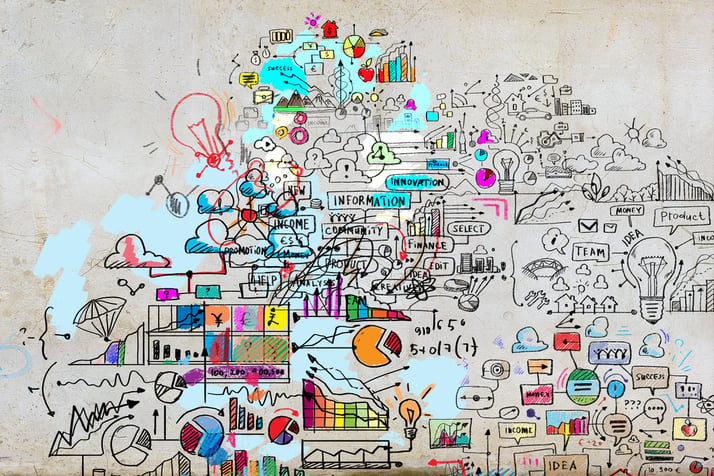 Long-term marketing is no longer simply a nice thing to have; it's a crucial part of growing your business. Building a budget with long-term branding in mind promotes sustainability and increases your customers' lifetime value. Here are some advantages you'll gain from implementing a long-term marketing strategy into your business model.

Build Trust with Your Audience

Any brand can offer great products or services, but customers often need to trust your brand before making the first purchase. 81% of customers won't do business with brands they don't trust. Additionally, 89% of consumers said they would immediately stop using a brand after that trust was broken.
It's important to establish your brand's identity and messaging early on to show that you mean business. It's hard for consumers to trust a company with only a few ads, no online presence, or a lack of brand community. With a long-term marketing strategy in place, customers will know that you're dedicated to making long-lasting impressions.
One easy way to gain your audience's trust is by highlighting customer testimonials. 89% of customers check online reviews before making a purchase. You can implement reviews into your ads or have a dedicated space for them on your website.
Content marketing, such as blog posts on your website or email advertising campaigns, can also increase brand trust. It's a great opportunity to expand upon your knowledge of your business's industry. You can also provide customers with helpful information or important updates pertaining to your products. They will feel safer buying from a brand with greater expertise.
Long-term marketing on social media means posting regularly, but not so much that it bombards your followers. Even just one ad a day will encourage brand recall and customer loyalty. Back this up with enthusiastic customer support specialists and account managers that can answer questions in a timely manner.
Differentiating Your Brand
Because there are so many competitors in any niche, it's important to make your brand stand out. One of the best ways to do this is with personalized long-term marketing. 82% of consumers form more positive opinions about a brand that uses personalized advertising. Brands that create customized content on a consistent, long-term basis enjoy 3.5 times more visibility than their rivals.
With analytics tools, it's easy to determine exactly who your audience is and what they want from your brand. Customers will notice your dedication to meeting their expectations and have more respect for your company. You'll find that it's easier to increase a customer's longtime value by winning their appreciation, not just offering the best prices.
Cultivating a Strong Company Culture
A good company and its marketing strategy are only as strong as the team behind it. Your employees are the face of the company, and often who customers see as representatives of your brand. A stronger company culture both increases employee morale and makes customers more inclined to engage with your company.

Consider adding an 'Employee of the Week' post to your social media strategy or having guest posts written by each team member. You can also showcase pictures of your employees using your products or photos of them around the office. Highlighting your employees in your marketing portrays your brand as compassionate, friendly, and dedicated to creating a positive work environment.
Fostering Innovation
When you invest in a long-term marketing strategy, you're constantly looking for innovative and efficient ways to improve it. Brands that only do marketing in short bursts end up losing money and the interest of their audience over time. With shorter campaigns, there's also not as much time to refocus their tactics and keep up with consumer needs.
According to a new Salesforce report, innovation and real-time engagement with customers were the two biggest challenges for marketers in 2020. To make more positive impressions on customers, brands have to win their trust. The best way to do that is by consistently creating new advertising innovations.
For example, customers want more transparency about how companies are creating safe environments in the pandemic. The Salesforce report also indicated that marketers are benefiting from AI adoption to enhance the customer experience.
Long-Term Growth

Your loyal, repeat customers are the ones that will drive the biggest chunk of your sales. You can easily win their trust with long-term marketing while enjoying a better ROI in the process. Investing in customer experience produced a 170% ROI in only three years.
Creating a Long-Term Marketing Strategy with a Media Partner
A successful long-term marketing strategy keeps your brand relevant, encourages customer loyalty, and ensures healthy business growth. However, this strategy also takes careful planning and a dedicated advertising budget. Consider working with a media partner to help you sufficiently allocate your marketing resources and create the best customer experience.