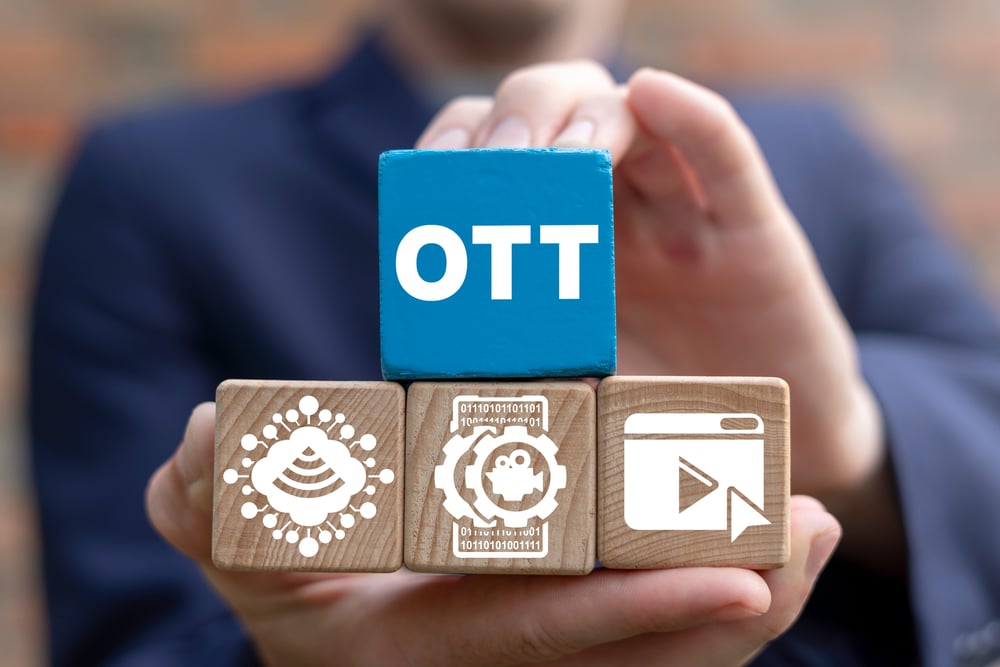 There's no denying the explosive power of over-the-top (OTT) anymore — from increasing subscriptions and advertising budgets to ever-evolving technological advancements. OTT is here to stay, benefiting companies with hyper-targeting, non-skippable ads, large consumer reach, powerful analytics, and a younger audience. Not to mention it can be very budget-friendly and easy to track and measure performance.
Not only do more than 51 million U.S. households regularly stream content from an OTT platform, but 46% of consumers subscribe to two or more OTT services (most average 3.4 subscriptions) and spend over 100 minutes on OTT apps every day. Even more, the global OTT video market is forecasted to double in size by 2023.
Here are the best OTT ad tips and tricks for reaching and resonating with the right viewers.
Laser Focus Your Targeting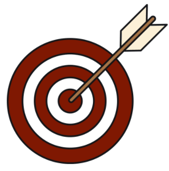 OTT advertising allows marketers to focus their targeting and reach the right audience with the right message! Start with gaining as much insight into your target audience as possible, including behaviors, interests, demographics (age, income, marital status, etc.), and likes/dislikes. This information can be easily accessed by working with a media company like Gray Las Vegas and our research department. With the vital information about your target audience, our team will help you to:
Select a specific type of program that fits the demographic you are trying to reach (i.e., specific age ranges and interests).

Choose relevant types of programming for your ad to fall in, such as sports, news, or lifestyle programming.

Create and deliver content that is specific to your audience.

Track and measure your results to ensure you are continuously improving.
Personalize Your Ads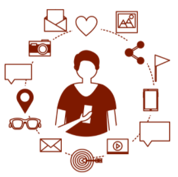 You must personalize your ads to speak specifically to your target viewers. Most consumers prefer being advertised to via TV, and they bond with and prioritize brands that go the extra mile to personalize ads.
For instance, HubSpot, a software company that has done a significant amount of research in marketing in the past, found that consumers have been pretty consistent and clear in their feedback. The best way to avoid alienating them is to give them what they want -- personalized, relevant content using their data in a responsible and transparent way.
Your audience is even willing to give you the information you need to make this possible — why not give them what they're asking for? This means ensuring that your OTT ads:
Speak your audience's language.
Relate to the issues that your product/service resolves.
Appeal to their specific emotions.
Are created with their interests, hobbies, and likes in mind.
Take Advantage of Retargeting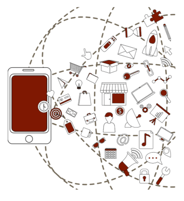 Arguably one of the most beneficial components of OTT advertising, retargeting has become an ideal strategy for businesses interested in getting their viewers to go beyond just hearing their messages. In most cases, this means using multiple devices to track and retarget the same viewer with a follow-up that reminds them about the offer and provides them with the information necessary to take action.
This form of multi-device retargeting is a substantial gain for OTT advertisers because it's giving consumers everything they need to go forward with the call to action. Since so many viewers are on their phones, laptops, tablets, and desktops at the same time they're streaming, this presents the perfect opportunity.
Eighty-eight percent of Americans use a second digital device while watching TV. Seventy-one percent of Americans look up content related to the content they're watching, while 41% of Americans are busy messaging friends and family about content they are watching. If you keep your messaging relevant and entertaining to your specific audience, this scenario is beyond likely!
Work With a Media Partner on Your Next OTT Campaign
OTT advertising is still fairly new to marketing, but it's already making a lot of noise and bringing a significant amount of success to companies. Its potential and capabilities are only getting stronger as time goes by, opening opportunities for the future.
Getting started now ensures you're not only reaching the right audience but taking part in a marketing tactic that is here to stay and set to become one of the best ways to reach billions of subscribers (2.13 billion and counting) worldwide.
Working with a media partner will get you over the 'beginners hump' and straight into goal-reaching success. OTT has a lot to offer, and there's no reason your business shouldn't be benefiting from it. Follow our Gray Las Vegas blog for more insight into OTT advertising.