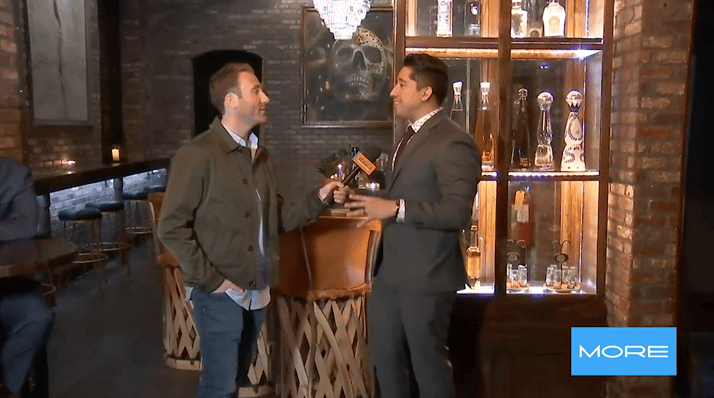 When it comes to creating brand awareness, TV is king! On-Air commercials provide frequency and reach, but one thing commercials don't provide a lot of is time. As you know, a standard commercial is 30-seconds – at most a minute. This doesn't give you, the business owner, a lot of time to explain your product or services to potential customers. That's where your local lifestyle shows can help! Shows like MORE. Local. Las Vegas. allow companies to not only talk about their product, but really go in-depth to explain how it works, who it caters to and best of all – have it come from a credible source!
Here are some reasons why you should consider having your business spotlighted on a lifestyle show like MORE. Local. Las Vegas.

Viewers Tune In and Stay Engaged!
MORE Local. Las Vegas. airs Monday thru Friday 10a – 11a on FOX5 in the Las Vegas market. It has been running for more than 10 years and has continued to hold its reign as the #1 local lifestyle show with 3x the viewers compared to the others. Because of its commitment to providing excellent content, faithful viewers tune-in each day. Off the bat, that is a guarantee that more potential customers will be actively watching your segment.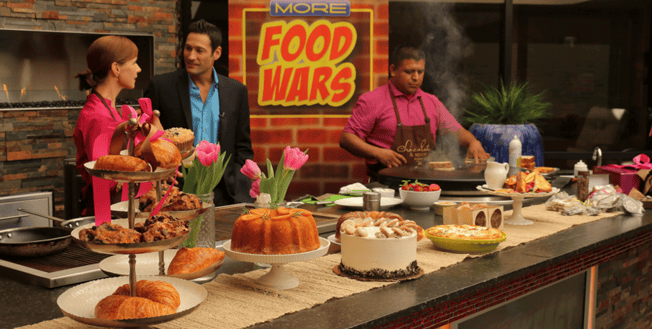 One of the huge benefits of being on MORE, is your segment will air inside the show which means viewers will be engaged. Broadcast television has a wide reach, but idle viewership can be a hurdle for advertisers. (That's why it's important that commercials have a high frequency.) With MORE, your segment is inside content, made with high-quality production and hosted by known local talent to keep everyone entertained.
Work with the Experts!
If the thought of being on LIVE TV seems overwhelming – Don't worry! Guests of MORE work with broadcast experts every step of the way! The MORE producers will help integrate your branding and call to action into a 3-minute interview that will be informative and fun to watch. This prevents tune-out and over-bearing segments that feel like an infomercial. Interview segments can be done live in-studio with the hosts, or filmed at your location. If you're promoting a restaurant, guests can even cook with the talent in the outdoor kitchen. This is a chance to work with award-winning TV show producers, get creative and really dive in to what you offer to your customers.
Building Credibility and Trust
Viewers know when they're watching the MORE show, they can trust the products and services being highlighted because the producers and talent hold the content to the highest standard. In turn, this is a great way to introduce your product through a trusted source!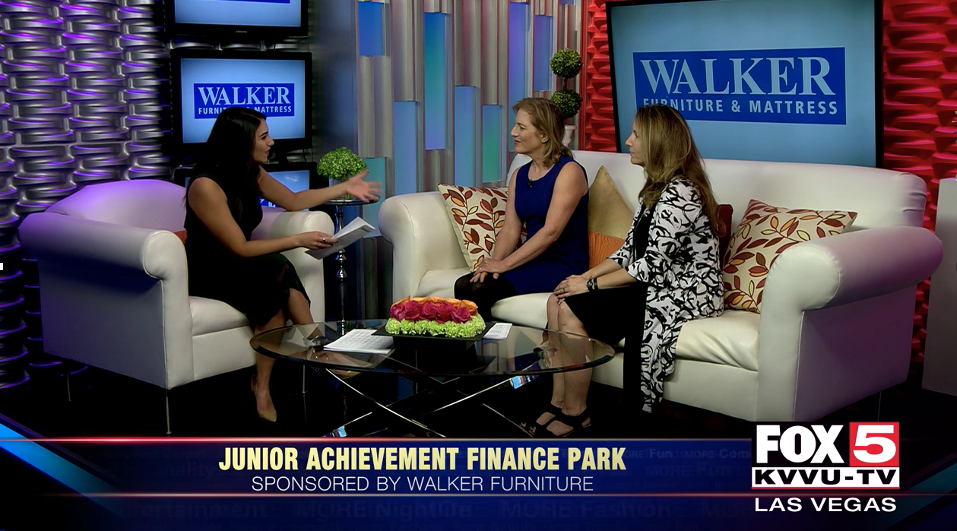 Why is this important? 53% of consumers say that brand trust is the deciding factor when purchasing any product. 59% of consumers also said that their trust is won through personal experience with a brand. When they can't test a brand's products or services themselves, MORE can help by providing an up-close and personal experience.
Enhancing Your Marketing Strategy with MORE Local. Las Vegas.
Adding sponsored lifestyle segments to your marketing strategy can help expand your reach and educate the public about your business. Plus, being featured in a long-running program like the MORE show can help you build credibility and trust. If you're interested to see if this type of lifestyle marketing is right for your business, reach out to the Gray Las Vegas team.