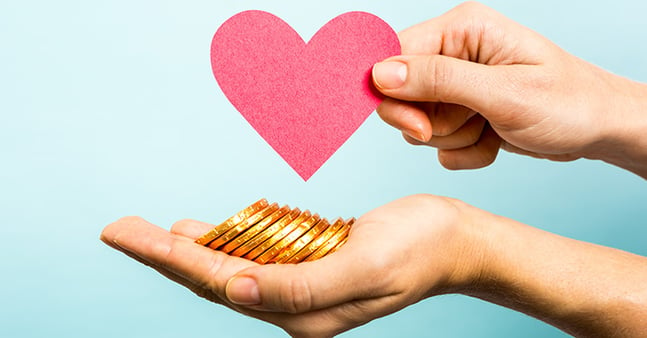 When you express kindness toward others, you can't help but feel good. When others witness your thoughtful actions, they also feel positive about you and your interests. Your organization's involvement in the community is a big contributor to the success of your brand. Based on a study of consumer buying trends, 75% of millennials want companies to give back to a cause they believe in with their profits. As a company, identifying with a cause makes good business sense.
Marketing that Makes a Difference
Cause Marketing refers to a company's efforts within the community to raise brand awareness while supporting a special interest. For example, after Hurricane Dorian, many companies like The Coca-Cola Company, Sprint and Verizon provided relief in unique ways to help support those who were affected. Some of those "gives" included ways their customers could get involved. This not only gave the public warm feelings about those companies but also gave them an extra reason to spend money with them.
When local businesses participate in cause marketing, they get the opportunity to make an impact in their respective neighborhoods while simultaneously creating positive brand awareness.
3 Ways Helping Others Helps You
Helping others through cause marketing is a beneficial tool for your brand. When consumers identify your business with something they care about, they are more likely to become your regular customers.
1. A Strong Sense of Purpose Drives Sales
No effort is irrelevant when it comes to helping others. Businesses that take advantage of cause marketing initiatives make a difference in the community and they often enjoy an increase in sales as a result. Seventy-three percent of consumers agree that a company can take actions that both increase profits and improve conditions in communities. [Download Edelman Trust Barometer 2020 Report]
Making a difference in the community not only reflects positively on your bottom line, it also strengthens your connection with your customers.
Proctor & Gamble's Olay brand skin-care line partnered with the American Society for Dermatologic Surgery to inspire women to protect their skin from the sun. In this campaign, the cause is directly related to the product and it gives customers a sense of the brand's concern for their long-term well-being.
2. The Perception of Your Brand is Heightened
When you give back to society, you are seen as trustworthy and credible. Consumers tend to hold socially responsible businesses to a higher standard than those that take no action to make the community a better place. When a consumer thinks a brand has a strong purpose, they are 4.1 times more likely to trust them.
Since 2006, Toms shoes has given nearly 100 million pairs of shoes to people in need. The company's efforts enabled them to build relationships with over 200 non-governmental and humanitarian organizations in 80 countries worldwide. Toms' giving model has helped people around the world feel physically safe and mentally healthy with equal opportunity for advancement. By purchasing Toms shoes, consumers get to participate in this initiative and share in the giving.
3. Your Market Share Increases
When you are known for your efforts within the community it can help increase your market share. In fact, nearly 9 in 10 consumers say they're likely to purchase from purpose-driven companies.
Subaru of Las Vegas wanted to fill a void in the community that focused on coming together for the good of Las Vegas. They were encouraged to sponsor Take 5 to Care, a community outreach initiative developed by KVVU FOX5 that is committed to educate and involve Las Vegas families with issues that affect neighbors and the community.
The partnership created an immense increase in brand recognition for Subaru of Las Vegas. It enabled the company to position itself as a champion for the community while increasing their positive brand reputation. Also involved in causes related to pets, education and environment through its Love Promise initiative, Subaru of Las Vegas stands out as a company that is doing right by the community. These efforts have positioned the business as a solid community brand.
Cause Marketing for Your Business
Cause marketing helps your business to connect with the community while promoting brand recognition and encouraging repeat business. It can help your company distinguish itself from the competition and invite customers to engage with your brand about the issues that affect them most.
Working with a media partner that already has cause marketing opportunities available to you is a great way to align your brand with community initiatives that truly make a difference.