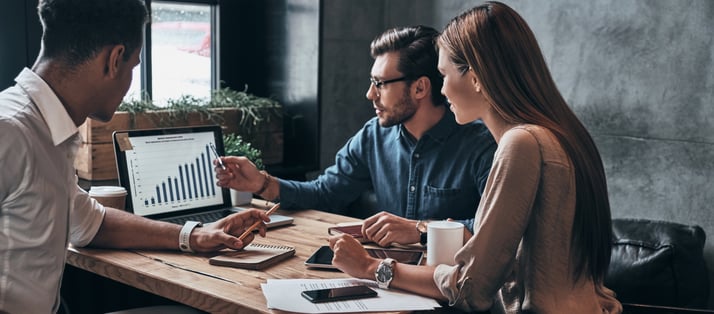 The importance of branding your business in Las Vegas should never be overlooked. To stand out among competitors, you must go above and beyond to reach the right audience and make a memorable impression — which can be challenging in a city as fast and fabulous as ours.
After all, you only have 7 seconds to make a great first impression, and it takes 5 to 7 impressions even to begin eliciting brand recall and recognition among your audience. Once you do, however, you'll benefit significantly from increased customer loyalty, relationships, and word-of-mouth referrals (which are very valuable).
Here are some of the best branding tips for local Las Vegas businesses.
Sponsor a Lifestyle Segment
Lifestyle marketing can be a big deal for your Las Vegas business when it comes to bringing more trust and awareness to your brand. The biggest advantage (among many) is that you have access to viewers who are already avid fans — lending automatic credibility to your brand.
There's not much better than earning a positive first impression straight off the bat and then getting the chance to promote your product or service directly to an audience that's open to learning more about you.
You can do this by sponsoring a segment on More! Local Las Vegas, Las Vegas' #1 lifestyle and entertainment show. Not only is the fan base special to your local location, but they're tuning in to your segment specifically to learn more about local businesses and happenings.
Get Involved in Cause Marketing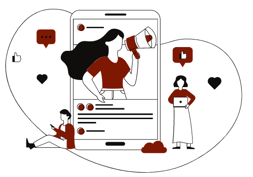 Another important branding tip to take advantage of is cause marketing. Not only have 46% of consumers donated to a cause on a retailer's website over the past 12 months, but brands with a purpose set on improving our quality of life outperform the stock market by 120%.
This strategy refers to the partnership of a profit and non-profit business (both relevant to each other and equally benefiting from the partnership) to better the community in a certain way.
For instance, a grocery store partnering with a food bank to feed the hungry by giving a certain percentage of each bill to the non-profit does all three requirements:
Benefits the local community.
Brings more sales and awareness to the for-profit business.
Increases money and/or food input at the non-profit.
In Las Vegas, some great non-profits you can partner with include Three Square Food Bank, Nevada Partnership For Homeless Youth, Las Vegas Rescue Mission, Spread The Word Nevada, and many more.
Run a Digital Campaign With Social
Digital campaigns are another important aspect of branding because they're more cost-effective, increase brand awareness, and give the brand the opportunity to connect on a more personal level with the audience.
This can be done through SEO, pay-per-click, content marketing, mobile marketing, and marketing analytics. More importantly, it includes social media, where there are more than 3.6 billion users, and email marketing, where there are more than 1.5 billion active Gmail users (not even including other domains!).
Discover OTT Ads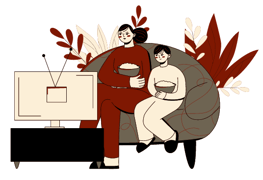 OTT ads are another must-have in Las Vegas because you can hyper-target households and viewer impressions by audience demographics, likes, dislikes, and behaviors to better fit your criteria.
In fact, the average time spent watching OTT video content is predicted to reach 62 minutes per day, giving you ample time to reach out to specific Las Vegas residents that would be interested in your message or offer.
Create a TV commercial
Combining TV with digital is a great way to integrate your strategies for improved brand awareness and recall.
When in the developing process, be sure to pay special attention to your target audience and speak directly to them. Las Vegas marketing gurus are now targeting millennials — meaning there are a lot of opportunities there for your local business.
Work with a Partner that Knows Las Vegas Inside and Out
Las Vegas is an area where being unique and creative is essential to success. After all, the city has everything from the most exciting events to world class entertainment, with a tight local community. Taking advantage of branding tips like OTT, TV commercials, digital marketing, lifestyle marketing, and cause marketing will make all the difference for your local Las Vegas business.
Even better, working with a local marketing partner with a consultative approach can help you grow your brand quickly and efficiently.