OTT and CTV are not the future of TV advertising – it's happening now! More than 70% of consumers have at least one major OTT subscription (with several having more than one), and 80% of US TV households now have at least one CTV device, up from 74% in both 2018 and 2019.
OTT and CTV are popular for being a hyper-targeted digital solutions that serve video ads and commercials where your target audience spends most of their time. This type of advertising targets the user based on parameters set vs specific programming meaning there are less impressions wasted.
Despite being frequently linked together, OTT and CTV are actually two different terms. Here's what you need to know to avoid confusion and start benefiting right away.
What are OTT and CTV?
Over-the-top (OTT) services deliver content directly to consumers by skipping over traditional media like cable and reaching viewers via internet access and a CTV device.
CTV stands for connected-TV, which refers to a television set up that can stream apps through Smart TV capabilities that have built-in internet access or TV plug-ins that allow streaming access. This allows viewers to stream OTT content on the large screen experience.
OTT is the content delivered over the internet (instead of more traditional mediums such as cable tv). OTT typically refers to the platform on which the content is viewed, and encompass streaming services, websites, apps, and other entities. OTT can be delivered over a television, laptop, tablet, smartphone, game console, etc.
How Does it Work?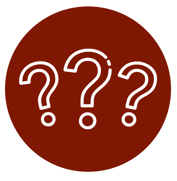 The whole OTT advertising process depends on which streaming platform you're working with, but for the most part, you can expect it to look something like this:
An audience is created based on your targets.
The campaign is launched and your message is delivered to relevant subscribers that meet those targeting parameters. Again, this way of delivering your message is targeting the user as opposed to a specific show.
You (the advertiser) get the report back on your ads delivery.
Why Choose OTT and CTV?
There are many, but to name a few:
Cost-Effective — since this is purchased based on the impressions you want served to your target audience, it can really be tailored to your budget.
Data-driven targeting — you can hyper-target your audience based on consumer data relevant to their household and your goals, meaning differing audience segments will receive customized versions of your ad to fit their needs specifically.
Audiences are engaged — Streaming consumers are actively engaged in the content they are viewing and more susceptible to viewing ads on these platforms, especially if it means paying less for services.
Can't be skipped — ads can't be skipped over or fast-forwarded through on OTT/CTV, meaning higher completion rates.
Tracking and measuring - because of its digital capabilities, you can also track and measure results to regularly improve future strategies.
Aside from the benefits, there is steady growth in the industry, indicating its importance in helping you reach your audience. Forbes reports that people spend more time watching OTT content than they do driving a car or talking to friends and family.
Partner with Media Experts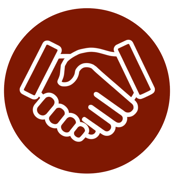 Working with a media partner helps with the full production and purchasing of OTT/CTV ads. Not only can you count on a media expert to know the ins and outs of the popular advertising trend, but you can stay up to date on best practices for implementing it into your strategies and campaigns. A trusted media partner can also have access to prime real estate for your OTT campaign through a private marketplace to make sure your ad gets delivered to the right audience, in the right programs, and through the right channels – such as on a Smart TV vs. a desktop.
In the meantime, follow our Gray Las Vegas Blog for more on OTT/CTV advertising and other marketing tips.