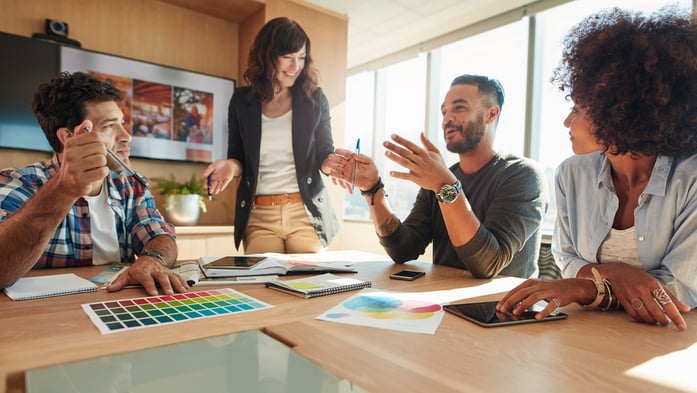 Over-the-top (OTT) is now bigger than ever, and it's no longer a secret that marketers should be using it as part of their advertising campaigns. Not only is its reach extensive, targeting precise, execution more successful, and results out of this world — but the buying process is easier than you may think once you get familiar with it.
OTT media revenue is predicted to reach over 210 billion U.S. dollars by 2026, which is more than double the 106 billion generated in 2020. Growth has been exponential in the last decade — with a jump from 6.1 billion U.S. dollars in 2010 to over ten times that amount in 2020 — and is expected to continue growing at this rapid rate.
There's no better time than now to jump in and get a piece of the action. Here's how to buy OTT ads for both digital and TV platforms.


Why You Should Buy OTT Ads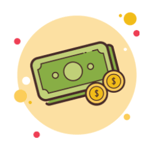 For every business in every industry, there is nothing more important than you reaching the right audience through your advertising. After all, you could have the best product in the world, but if interested parties aren't aware of it — you won't make much in the way of sales. You have to get on the map, set yourself apart, and most importantly, reach your target audience where they are with your offer or message.
Most people are consuming content these days through digital videos and TV, making the platforms the best mediums for OTT ad buys. Think With Google reports that YouTube leads reach (68%) among ad-supported OTT services. As for TV, watch time of YouTube on TV screens alone tops over 250 million hours per day — not to mention eMarketer predicts Connected-TV viewership will increase by almost 50% to $4.51 billion by the end of this year.
Benefits of OTT/CTV ads include:
Reach a more engaged audience — studies have shown that OTT viewers are more receptive to completing ads in their entirety. OTT viewers are among the most engaged, completing as much as 98% of all video ads.
Precision targeting — reach relevant audiences by delivering your ad next to related content.
Cost-effective — Increase your reach without breaking the bank. Savvy marketers are implementing OTT into their traditional TV schedule because they can tailor the cost based on the impressions purchased. It is recommended to buy both an OTT and traditional TV schedule so you're reaching your maximum target audience.
Measurable results — much like how digital advertising has become so popular for its ability to track and report ad success, OTT provides the same opportunity. This means more insight into what worked and what didn't to improve future campaigns.
Non-skippable ads ensure your ad is seen.
How to Buy OTT Spots on Digital and TV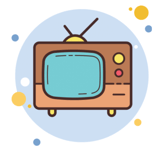 When we speak of digital and TV in the OTT ad space, we are talking about video-on-demand. This could be ad-supported video-on-demand (AVOD) that offers viewers access to a host of on-demand content with ads supporting it (making ads a fair trade-off for free/cheaper content to consumers) like Pluto TV, AT&T Now, WatchFree, Vudu, etc.
Or, it can be subscription video-on-demand (SVOD), referring to content that consumers subscribe to and stream over their Smart TVs and Connected TVs, mobile, desktop, laptops, gaming consoles and tablets. This could include popular platforms like YouTube, Netflix, Disney+, Hulu, Amazon Prime Video, HBO/HBOMax and others.
To buy OTT ad spaces on one of these channels, you'll need to do the following:
Have an in-depth understanding of your target audience.
Decide where you want to buy your OTT ad space. This can be through platforms or publishers. Platforms would be Netflix, Hulu and YouTube TV, while publishers are plug-in devices like Roku, Amazon Fire Stick, and Chromecast, for example. Make your decision while keeping in mind where your audience spends the most time.
Choose between programmatic and direct-buy. Programmatic ad buying is where you use customized automation to bid for ad space, and direct buy is when you contact the publisher or platform directly to purchase ad space.
Create your ad specific to your audience and delivery method. Time-slots and ad length vary by publisher, so you need to pay special attention to your options and adjust accordingly.
Measure your results! The beauty of OTT is the ability to track and measure your results, gaining more insight for the improvement of future ads.
Work with an Experienced Media Partner
OTT is here to stay, and the best thing you can do is start taking advantage of it as soon as possible. With more than half (55.3%) of the U.S. population subscribed to OTT, there's no better place to be. It takes a significant amount of knowledge about your target audience, expertise, and experience to maximize your potential. This is why so many marketers are now working with an experienced media partner to create a successful OTT ad campaign. In the meantime, follow our Gray Las Vegas blog for more on marketing and OTT.