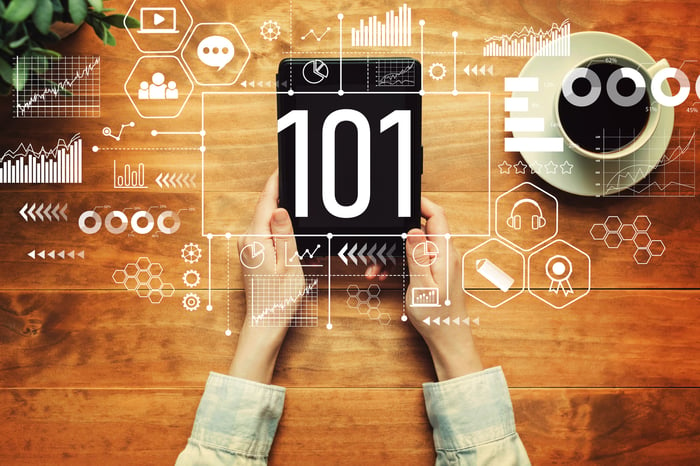 To reach your target audience, it's essential to use multiple platforms to improve your ability to influence and connect with them. On average, omnichannel marketing shows 91% greater customer retention. Marketers advertising across multiple channels also note an average 9.5% year-over-year increase in sales compared to those that do not.
One excellent strategy you should include in your multi-channel marketing plan is OTT.

What Exactly is OTT?
Many people hear the term OTT but don't understand that they're already using an OTT service. OTT, or "over the top," is a streaming service initially referring to devices that go "over" a cable box to give the user access to TV content via the internet. Services include Netflix, Hulu, HBO Max and a host of others, many of which are customized to consumers' specific viewing patterns and needs.

Today's consumers are streaming more content than ever. More than 2 out of 3 US households that use broadband services subscribe to at least one streaming service. The average American now streams around 8 hours of content daily and subscribes to approximately four streaming services.
The Power of OTT
OTT has the power to reach a wide number of consumers and offer immense value for your marketing dollar.
Who uses OTT?
Everyone! Well, almost. OTT use spans across every type of demographic. Parents with young children stream educational content that keeps their kids happy and entertained. Adults may stream content related to their hobbies or preferred shows. Some users even choose to stream sports or news on the go through an OTT platform rather than traditional cable services. Even many senior adults are choosing to stream content, especially as more shows are added to platforms. Bottomline, it doesn't matter which demo you're trying to target, OTT can reach them.
How many people can you reach?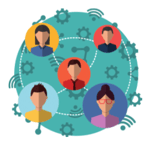 Viewers can consume OTT anywhere at any time. As a result, it can often reach wider groups of people. Unlike TV ads, OTT ads don't run in specific time slots, which means you have the potential to reach people regardless of when they choose to consume that content. Ultimately, OTT ads can add immense power to your marketing plans.
Benefits of Advertising on OTT Platforms
Advertising through OTT can offer several benefits to your brand. Many brands find that OTT has immense reach while still allowing you to target your ideal audience. What benefits can your business see?
Expands Your Reach
OTT allows you to reach more people than traditional TV ads alone. Using OTT in tandem with other marketing tactics can increase ad recall by an average of 34%. OTT ads also allow you to reach consumers who may have cut the cord with traditional cable services, as well as those who might not watch the channels where you advertise.
It's a Cost-Effective Medium

OTT is a cost-effective advertising medium. To save on ad spend, you can repurpose your television ads or creative from video ads and reduce production costs. Depending on your target audience, you may find that OTT ads are less expensive than you think.
You Experience High ROI and Effective Targeting
Often, OTT offers a high ROI. On an OTT platform, you can more effectively target the exact audience you're hoping to reach. Marketers can target OTT ads based on past consumer behaviors, including whether they have previously visited your site. You can also target consumers based on the types of content they're most likely to watch. OTT is an excellent tool for reaching niche categories, which may be harder to get to than other, more common segments of your target audience. With your OTT ads, you can make sure your ads go directly to those targets, rather than casting a wide net through broadcast TV ads.
Allows for Clickable CTAs
OTT ads also offer a clickable CTA option. This offers several advantages. First, it means that viewers can take action immediately. They don't have to change devices or remember information from your ad to come back later. It also means that you can track results in real-time, allowing you to instantly see your ads' effectiveness.
OTT has immense power, especially when used in combination with your other advertising strategies. A media partner can help you create the right content for the platforms you've chosen, narrow your target audience, and provide vital advice about where and when to disperse your ads. They can also help create an effective multi-channel marketing campaign, integrating your OTT ads into your existing marketing strategy for a better return on your overall investment.