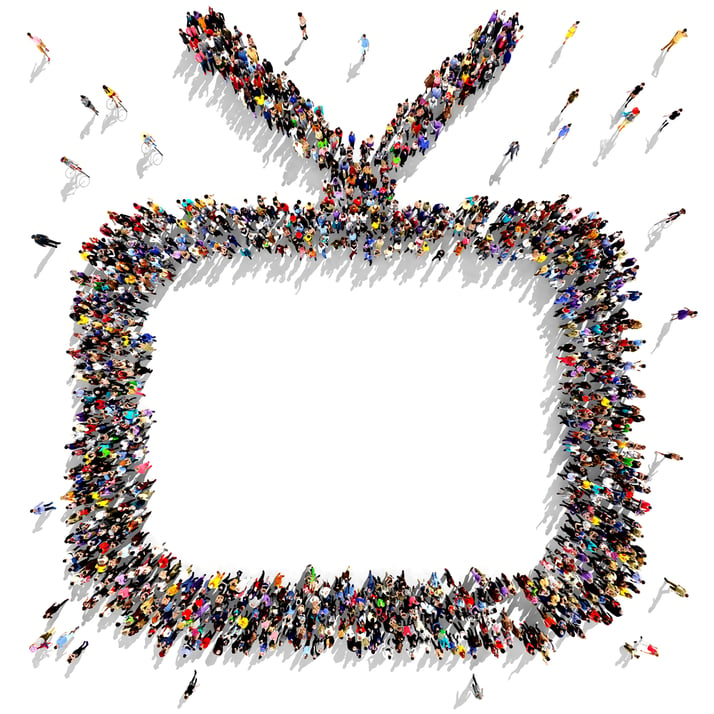 Millions of people use Facebook each day, but you can't rely on this platform alone to reach a mass audience. TV's a much better marketing medium, reaching up to 84% of consumers last year. Here are some tips on how to reach a mass audience with TV advertising, especially if you work with Gray Las Vegas & FOX5.

Create an Effective Commercial

An effective commercial is an excellent way to reach new customers. However, just because you have the best talent and editing software doesn't always mean the commercial will be a success. Ask yourself: what are you trying to accomplish with this ad? What does your existing and potential audience want to see from your brand?
Once you've answered those questions, start by creating an attention-grabbing open. Most marketers try to get their point across in 30 seconds or less. This is often for the best: if a commercial is too drawn out, the viewer will likely miss the message.
In your commercial, portray a need from your customers that only your brand can provide. Even if that need isn't immediate, emphasize that your company will always be there when the customer wants to take action. Convey this information in a voice that stays true to your brand's persona. Messaging that doesn't align with your company's image may appear disingenuous to the consumer.
To ensure long-term success for your brand, try to make your commercial memorable. You can do this by creating a catchy jingle, showcasing humorous or touching testimonials, and using unique visuals. Remember: TV commercials are some of the only ads that can blend both audio and visual elements. They're already set up to encourage brand recall, as long as you have an effective production strategy.
Don't Forget OTT!
You made your commercial, airing it on broadcast TV but don't forget those people who are streaming! OTT (Over-the-Top) is great because you can target your audience and really drill down on who it will be delivered to. Plus it's trackable and you can take advantage of retargeting.
Sponsor a Lifestyle Segment on MORE. Local. Las Vegas.
More consumers want to know how their favorite brands can enrich their personal lives. This is why many advertisers have been shifting to lifestyle marketing to draw in new customers.

When you think of those brands, a specific kind of persona or lifestyle instantly comes to mind. Customers who want to replicate that lifestyle for themselves often gravitate towards those brands. Companies that employ this tactic have an easier time gaining and keeping customer loyalty.
It's also a good strategy that relatively unknown brands can use to get noticed. Customers will be attracted to your company simply because it reflects their lifestyle. Your segment will get even more traction if it airs on a trusted television station.
MORE Local. Las Vegas. airs during weekday mornings and is considered one of the most popular lifestyle and entertainment programs in the area. It highlights important local news, hosts live interviews, and most importantly, showcases relevant brands and their products to a captive audience.
The show has been airing for over a decade, so many viewers regard the hosts as if they were trusted friends. Broadcasters have a great reputation, and the channel's audience is more likely to trust companies highlighted by the show.
Sponsoring a lifestyle segment on MORE allows you to explain your brand's purpose in better detail. If applicable, bring some products with you for entertaining demonstrations. Even once the segment is over, the station can also post clips to its social media pages, giving your company more exposure.
Integrate Digital Advertising
TV advertising can be even more successful if you use an integrated marketing campaign. Multi-channel marketing yields a 287% higher purchase rate compared to just one channel. Customer retention is also 90% higher for integrated campaigns.
Here are some tried and true digital platforms to pair with your TV advertising:
Social Media: Since so many users are on each platform, paid social media ads can be a worthy investment, especially when co-branded with a verified account.
Email: Customers are more likely to interact with personalized content, and it keeps your brand top of mind.
Content Marketing: Blog posts can convey your company as an expert in its industry, increasing brand loyalty, trust and SEO.
How to Reach a Mass Audience with TV Advertising

Digital advertising has a wide reach, but TV advertising still attracts the most viewers. A sponsored lifestyle segment is a great place to start, and a media partner can help make it happen. An experienced media partner has the tools and audience that can allow you to reach and surpass your marketing goals.