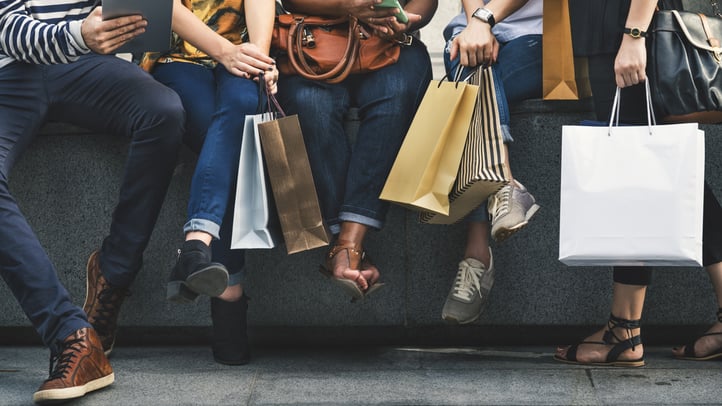 Believe it or not, this holiday shopping season will be the first major shopping season since the pandemic. Last Fall was an unexpected boost for many businesses, but this Fall is predicted to top it. More people are moving away from uncertainty and toward the light at the end of the tunnel.
Holiday retail sales in the U.S. grew by 3% during the expanded holiday season in 2020, and they're projecting that number to increase for the 2021 season. Gen Xers account for the highest Christmas spending with an average of $782 in the U.S., and Millennials have the second-highest holiday spending at $609.
Here's how you can level up your holiday marketing strategy and position your brand for success this season.
What to Expect this Season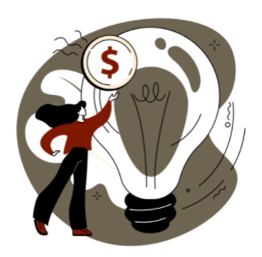 The most important news to remember about this year's Holiday shopping season is that consumers will start shopping earlier than ever. Research has found that 83% will begin before Thanksgiving (another 10% plan to do so before Halloween)
and 25% of shoppers plan to complete their shopping by Thanksgiving.
One of the biggest reasons for this is due to all the shortages and inventory concerns. Grocery stores are even telling people to shop early because of this reason. What precautions will businesses take? Promote and market early! Campaigns should be starting several weeks before.
You'll also want to consider: what will delivery times look like? Will there be supply chain delays? You may want to promote gift cards — recent research shows that 76% of adults purchase at least one gift card or e-gift for holiday shopping and 59% of consumers spend more than the gift card's value.
Also, don't think just about the major holidays. Cyber Monday is huge, and so are Veterans Day sales.
How to Position Your Brand for Success
Total U.S. Holiday retail sales are forecasted to rise 2.7% to $1.093 trillion, while the 2021 season's eCommerce sales will rise 11.3% to $206.88 billion. That's a lot of business potential for brands this Holiday shopping season, and you won't want to miss out.
Here's what you can do to ensure your brand is positioned for success.
Begin Early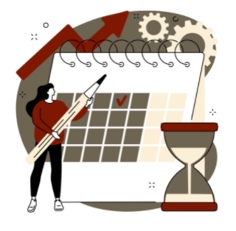 The importance of planning early cannot be underestimated this holiday season. Since there may be continued delays in shipments and supply shortages, planning early is the key to getting your products/services to your target audience in time.
Here are some notable benefits of beginning early:
Profit is maximized via lengthened selling intervals for holiday products.
Attract and appeal to the large number of consumers who have already started their shopping.
Get ahead of the competition by delivering your holiday offers before they've begun their campaigns.
Run an Integrated Campaign
Benefits like cost-effectiveness and improved results are only a few advantages of integrated campaigns when keeping your messages consistent. You will also reduce confusion, improve your brand image, build more trust, and put your brand top-of-mind. LinkedIn reports that 87% of customers think brands need to put more effort into providing a consistent experience.
One way you can position your brand for success is by using a combination of the following strategies:
TV commercials — with 90% reach, TV commercials can reach a large audience and build brand awareness.
OTT ads — with hyper-targeting and multi-device capabilities, OTT ads can help you reach and resonate on a personal level with your target audience.
Social media — considered one of the most effective ways to connect and form deeper bonds with your audience, social media can be used to further engage your consumers and encourage sales, referrals and loyalty this Holiday shopping season.
Lifestyle Segment — An integrated lifestyle segment is a perfect way to show your product or service while gaining credibility. By being on a show like MORE. Local. Las Vegas. , you can use your 3-minute interview segment to go into depth about your business, deals and how locals can incorporate it into their holiday plans!
Email, Email, Email!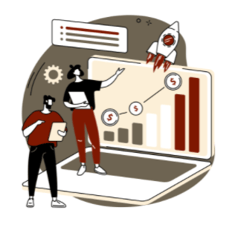 Finally, there's nothing quite as influential as digital advertising — email marketing in particular. HubSpot reports that not only are there nearly four billion email users (expected to reach 4.6B by 2025), but 4 out of 5 marketers said they'd rather give up social media than email marketing. 99% of email users check their inbox every day, with some checking 20 times a day! Of those people, 58% of consumers check their email first thing in the morning.
And these statistics are only showing a small portion of the perks for your brand. Additional email marketing benefits include:
Being trusted by your audience despite online speculation and uncertainty
Targeting the customers you want, and the people who will be purchasing gifts for others (Example: Spouses for jewelry stores)
By utilizing retargeting and audience extension options you can create a multi-channel campaign which will create more urgency and get the consumer to act now!
Roll Out Your Campaign Now with a Media Partner
Time is of the essence when it comes to holiday marketing if you want to maximize sales this year. Consumers are already preparing for the hectic season ahead, and your campaign should be rolling out now to claim a piece of the pie. Thanksgiving is no longer the starting point for major shopping, so you can't afford to wait until the turkey is gone. Instead, work with a media partner like Gray Las Vegas that can quickly put a strategy in place for you.